Luxury Yachts in Mallorca & Ibiza
Experience the Balearic Islands by Sea
Luxury Yachts in mallorca
Explore Mallorca and the Balearic Islands by 'Sea' – discover stunning scenery and delight in mooring outside the exclusive beach clubs of Mallorca and the Balearics. From Charter Sales Management
We are an experienced team of qualified professionals – all of whom are passionate about boats. From Charter Sales to Management. Our extensive knowledge of Mallorca and the Balearics enables us to advise you on the best places to visit to suit your personal tastes.
Whether partying with friends or relaxing with your family – our charter boats will meet every need and requirement for your Charter.
Mallorca Yachts offers a large fleet of luxury yachts for charter. We specialise in crewed motor and sailing charter yachts and can assist you in the choice of yacht. From Charter Sales Management our charter brokers are experts, thanks to their in-depth knowledge, they will make your dream holiday become a reality. Browse the selection of stunning yachts for charter with Mallorca Yachts and take the first step towards the experience of a lifetime.
Contact one of our Yacht Brokers today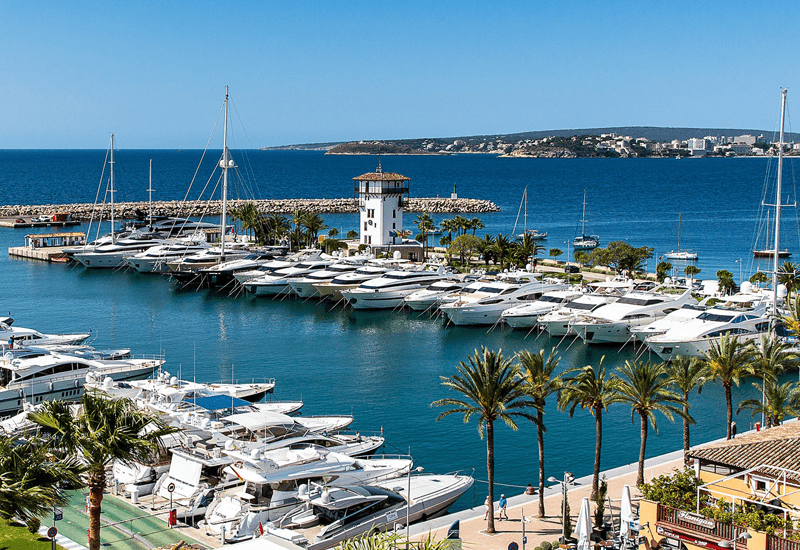 To put it simple, Mallorca Yachts put our client's priorities and needs first. Charter | Sales | Manage .If our clients are happy then that makes us happy. With a combined 20 years' experience in yacht services, we pride ourselves on customer service and relationship building to maximise our client's satisfaction. With a broad spectrum of yachts and services to choose from, we are dedicated to making your experience with us as memorable as possible.